Documentary: Xueta Island
Limud Mallorca invites you to new FREE screenings of the documentary "Xueta Island" (chueta island).
📌 Tuesday, October 26, 8:00 p.m. in Teatre Catalina Valls – Palma. (with Spanish Subtitles)
📌 Wednesday, October 27, 6:00 p.m. in Teatre Catalina Valls – Palma. (with English Subtitles)
Documentary made by:
Dani Rotstein (executive producer)
Felipe Wolokita and Ofer Laszewicki (Directors)
Produced by Limud Mallorca.
✅At the end of the one-hour documentary, there will be a discussion coordinated by Dani Rotstein.
"Xueta Island"
Location: Passeig de Mallorca, 9, 07011 Palma, Illes Balears, Spain
Google Maps: https://goo.gl/maps/euqt5qYBd3DbD6286
Join me in helping revive Jewish life on a Mediterranean island after 600 years of persecution
Dani Rotstein, a New Jersey native, moved to the island of Mallorca in 2014 where he discovered the taboo history of the Chuetas. He became involved with the local synagogue & began focusing on community rebuilding. In 2018, together with his wife Carla, they founded Limud Mallorca & have run over 50 successful events promoting diversity & inclusion in the small yet growing community. He was elected to sit on the synagogue board and recently founded "Jewish Majorca" which offers guided visits to Jewish Heritage sites around the island & sheds light on Mallorca's little known Jewish past & present to visitors & residents alike. He believes that the revival of modern Jewish life in Spain can show that greater awareness & tolerance can be achieved throughout Europe & the world.
The History
Our film will explore the fascinating legacy of the Chuetas: a unique group of families on the Balearic island of Majorca who are believed to be descendants of the island's Inquisition-era Jewish population.
Historians believe the Chuetas were forced to renounce their Judaism by the Catholic Church at the beginning of the 15th century in the years leading up to the Majorcan Inquisition.
These families were given the choice to either convert to Catholicism or face certain murder.
They were not offered exile.
Although most officially converted and functionally "eliminated" Jewish life in Majorca, many continued to practice their Judaism in secret. In the year 1688 a group was caught trying to escape the island via boat to Livorno and were then publicly executed in the famous Autos De Fe of 1691. Their family names were hung in a famous Convent on display for all to see until the year 1820 when the Convent was destroyed. Though they were practicing Catholics, they were discriminated against up until the middle of the 20th century, always being forced to marry within their subgroup population. It is estimated that there are currently roughly 20,000 "Chuetas" living on the island today.
The Present
Current-day Majorca presents a compelling case study for silenced Judaism. Practicing Catholic families cite Jewish "traditions" that date back centuries, without ever being openly acknowledged or explained.
Our story will follow Dani Rotstein, a Jewish-American expat who moved to the island in 2014 and quickly became fascinated with the story. Rotstein currently works as a social activist & guide on the island, where he uses discoveries from his ongoing investigation to give added context to the winding streets of the Jewish quarter.
The Future
Despite its traumatic past, Majorca is experiencing an exciting Jewish revival, with a few returned Chuetas and young expat families at the helm. The last 30 years on the island saw Jewish life largely center around its sole synagogue – a traditional congregation founded by British-Ashkenazi expats in 1987.
Rotstein seeks to breathe new life into the community. He regularly organizes raucous Shabbat dinners and established Majorca's very own "Limmud" chapter – an educational organization that aims to spread Jewish culture and history throughout the world.
Our documentary intends to explore the current sensibilities of the Chuetas – both those who have opted to officially convert or rather "return" to Judaism (about 15 cases) and those who simply claim their family legacy.
In addition, we'll pose some interesting questions about how Chuetas are perceived by the current Jewish population. Though the community bears some heavy scars from its tragic history, we hope that by harnessing the past we can continue building a robust Jewish identity on the island.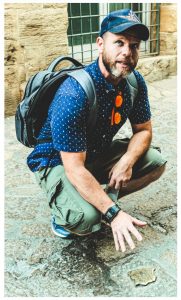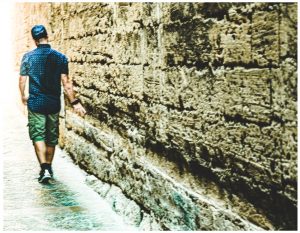 Why Donate?
As the Jewish High Holidays approach, the community is at a crossroads to see if they can remain as one community celebrating their varied different customs and backgrounds or faction off into small groups within the larger whole. To capture this watershed moment, Rotstein has joined forces with journalist Ofer Laszewicki and cameraman Felipe Wolokita (both residing in Israel), who will land on the island to film and edit a documentary that aims to order all the pieces of this puzzle.
Your contributions will be vital to defray the production costs of the documentary, and we look forward to you getting involved with a donation. We will put in all of our effort and enthusiasm, because we believe from the heart that this will mark a before and after.
Join and be part of the Jewish future in Majorca!
"Chuetas Documentary" is being spearheaded by a member of the Charles and Lynn Schusterman Family Foundation network and has been awarded a matching grant. Schusterman is a global organization that seeks to ignite the passion and unleash the power in young people to create positive change for themselves, the Jewish community and the broader world. Learn more about the Foundation here @ https://www.schusterman.org/.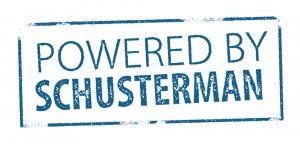 If you want more information about the next private screenings, please contact limudmallorca@gmail.com
Help us finish our documentary film about the secret Jews of Majorca Island with your donation.